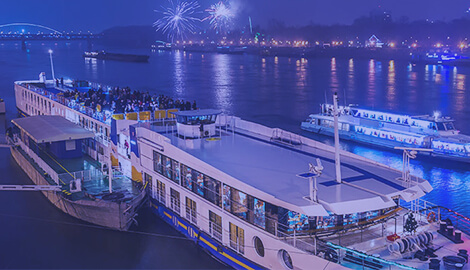 In today's world, WiFi has become essential to ensuring the success of your event. While at your event, attendees expect to be able to share photos, FaceTime friends, and post to social media. If you're expecting an influx of attendees, cell phone infrastructure rarely supports peak data demands.
Without WiFi, attendees won't have a reliable connection, meaning they won't be able to spread the word about your event and they won't want to stick around for long. Food, drink, and retail vendors also depend on a reliable, secure connection to streamline transactions. With the proper planning, however, you can ensure that your upcoming event is prepared to prosper.
Here are three critical steps you can take to ensure you're ready.
1. Clarify Your Needs
Understanding why you need WiFi is the first step to getting the solution you need. If you aren't expecting a huge crowd and the area has 4G coverage, you may not even need WiFi or you may only require limited WiFi to cover your event team and vendors. In our experience, however, about 90% of events could benefit from temporary WiFi.
Here are some of the most common aspects of an event that planners use temporary WiFi for:
WiFi for guest access
WiFi for event staff
WiFi for select guests
Guest marketing data collection
Internet for the media team
A secure connection for vendors
Registration systems
Bandwidth for entertainment
Bandwidth for cameras/streaming
The possibilities for Wi-Fi are virtually limitless. As you begin clarifying your WiFi needs, start by listing every element of your event that will demand WiFi or a data connection. You can break it down by groups, individual users, and devices along with how each of them will be using bandwidth.
2. Select A WiFi Partner
While temporary WiFi planning and deployment may seem complicated, it isn't when you choose a partner who has done it hundreds of times before. Once you've clarified your goals and network demands, the right partner will be able to turn that into a reality.
Choosing a local, specialized company is typically your best option. They understand the unique constraints and challenges of working in your region and strive to build long-lasting partnerships with clients. Because they depend on word of mouth for success, a local event WiFi provider aims to deliver the best customer experience available. Start asking around to find a provider that's earned a reputation for credibility.
3. Learn The Fundamentals
The right WiFi provider will work with you to provide clarity and transparency at every step of the process—from planning to deployment. Although you don't have to understand all of the technicalities right away, it can be helpful to have a basic understanding of how your network solution works. Learning a few key industry terms can streamline the process and facilitate communication.
Here are a few terms to get you started:
SSID:

The service set identifier (SSID) is the primary name of your WiFi network, most frequently encountered when using a mobile device to connect to a wireless network.

Hardline:

A hardline is an Ethernet cable that connects high-demand devices to your temporary network for a faster, more reliable connection.

Access Point:

An access point is a networking device that broadcasts a signal, allowing wireless devices to connect to the wired network.

Switch:

A switch is a device that connects a number of devices together using a hardline connection.

Splash/Portal Page:

A splash or portal page is a welcome page that greets guests when they log on to your network. A portal page may also be used to collect voluntary data from your guests.

Hot Spare:

A hot spare is a network backup device that can be deployed in case of a device failure.

SLA:

A service level agreement is a contract between you and your provider that clarifies what you expect from your provider and what they promise to deliver.
Ready to learn more about how QXC can deploy the ideal WiFi solution for your next outdoor event? Contact us today or learn more about our event WiFi solutions to take the first step to ensure your event's success.
https://qxc.us/wp-content/uploads/2019/01/Blog-Image-Example.jpg
270
470
Katie Koski
https://qxc.us/wp-content/uploads/2020/03/Logo-and-sig-for-website-1-300x90.png
Katie Koski
2019-01-17 15:35:10
2019-09-18 16:15:46
Temporary WiFi for Your Outdoor Event