The television industry is going through a major transformation right in front of us!  Coaxial cable systems were originally deployed to compete with over the air TV and radio stations. Coax cable itself was invented in 1880, the year before Alexander Graham Bell patented the telephone's twisted wires so both of these legacy wiring technologies / systems have been around for a long time, well over a hundred years.
Twenty-first-century technology, fiber-optic and wireless, have made them obsolete and will clearly lead the way for the next hundred years. 
Today, telephone technology has converted almost completely to VoIP (Voice over Internet Protocol). The mass adoption of VoIP started in the early 2000s. Since then, it has bypassed traditional phone systems in commercial and residential settings in the 2010s.
Almost all new telephone sales are based on VoIP technology. The robust advanced features and functions work great and are a lot more cost-effective than a traditional telephone system connection.
Television IP (Internet Protocol)
Television, like the telephone, is evolving to Internet Protocol (IP) technologies and delivery media. The tipping point and mass-adoption of IPTV is happening right now!  Traditional "cable TV" is a buggy whip and numbers don't lie. 
Cable TV Subscribers Are Migrating To IPTV Technology Trends
Each quarter, the cable operators in the US are losing a million subscribers. Meanwhile, streaming services such as Netflix, Hulu, Amazon Prime, and YouTube gain over 10 million new subscribers! The IPTV technology trend is deeply entrenched and irreversible.
The number of streaming subscribers will actually surpass the number of traditional pay TV subscribers in 2019.
QXC-IPTV is a technology that was originally designed and deployed for overseas US military personnel and US Embassy staff overseas. This system was designed to natively operate over fiber-optic and wireless forms of connectivity installed by the US Military.
QXC's IPTV system delivers steady, high quality, TV to every customer. People can watch their shows even in the harshest operating environments. Consider Kabul, Afghanistan, with over 3,000 installations between the US military and the US Embassy.
With QXC's FTTX — fiber to the home/unit/office– and Fixed-Wireless infrastructure, QXC's IPTV service works exceptionally well!  Each television plugs into a Set Top Box (STB) via an HDMI port.  The STB connects to QXC's network by WiFi or an Ethernet cable (Cat5 or Cat6).  That's it, no need for legacy coax or twisted pair wiring.
Navigation is simple and intuitive.  Use a remote "clicker" through genre-organized content.
Do you want news? Then just select the newsgroup and select what you want out of all the stations listed in front of you. Ditto for any other genre category such as Sports, Family, Comedy, and others.
Speaking of content, we have all the most popular channels already: locals, ESPN, Turner Classic Movies, HBO, Encore, Cinemax, and Starz. We are constantly adding more titles. See the channel list to learn more about our lineup.
BYOB (Build Your Own Bundle)
QXC IPTV has a BYOB (Build Your Own Bundle) approach to content selection. You pick only what you want so you pay for only what you want. It's that simple!
No need to rationalize. You can skip deciding between which monolithic bundle of useless content you would prefer. Avoid the traps of traditional cable or satellite TV bundles and BYOB!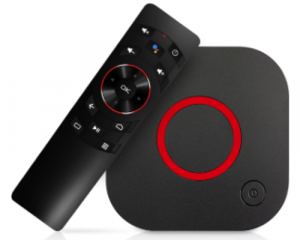 We are adding channels all the time so just let us know if you have a favorite channel that you don't see on the list below and we will work to pull it in for you!  The * are the channels included in our Gold package … very cost effective group of the channels that most people watch but you can BYOB if you prefer a different mix.
QXC – IPTV Channel Listing
* = Gold Package
QXC-IPTV Bulk BYOB (Build Your Own Bundle)
Channel Groupings - You get all channels within a selected group
Discovery *
TLC *
Investigation Discovery *
Animal Planet *
Discovery Life *
OWN *
History *
A&E *
Lifetime *
Lifetime Movie Net *
FYI *
ESPN
ESPN2
ESPNU
ESPN News
Disney
Freeform
Disney Jr
Disney XD
Universal Kids
Nick Music
NickToons
MTV Classic
MTV2
Nick JR
Teen Nick
CNBC *
MSNBC *
USA *
BRAVO *
NBC SPORTS *
SyFy *
Golf *
CNN *
HLN *
TNT *
TBS *
Cartoon Network *
TruTV *
Nickelodeon *
MTV *
VH1 *
CMT *
Spike *
TV Land *
Comedy Central *
BET *
Discovery Family *
Science Channel *
American Heros *
Destination America *
Motor Trend *
AMC *
BBC America *
IFC *
Sundance *
A La Carte - Individual channels can be selected
Weather Nation *
EWTN
HSN *
QVC *
TBN
Celebrity Page
JTV *
E-Vine Live
3ABN
3ABN Dare To Dream
3ABN Latino
3ABN Proclaim
Now Network
YouToo America
Newsy
Shalom
Hillsong
Outdoor
National Geogrpahic *
Nat Geo Wild
Fox Sports 1
Fox Sports 2
NFL Network *
NFL Red Zone
Tennis Channel
Olympic Channel
FX
E! *
FXX
Viceland
Oxygen *
WE *
Fox News *
Fox Business *
CSPAN *
CSPAN2
Newsmax
BBC World (AMC) *
Hallmark *
Hallmark Movies *
Turner Classic Movies
FXM
RFD
NASA TV
Kids Central
Premium Packages
Starz - East
Starz - West
Starz Cinema
Starz Comedy
Starz Edge
Starz Kids
Encore *
Encore Black *
Encore Action *
Encore Western *
Encore Suspense *
Encore Classic *
HBO - East
HBO - West
HBO 2
HBO Signature
HBO Family
HBO Comedy
HBO Zone
Cinemax - East
Cinemax - West
More Max
Action Max
Thriller Max
Movie Max
5 Star Max
Outer Max
Regional Sports 55%
SEC
PAC 12 National
PAC 12 Arizona
PAC 12 Bay Area
PAC 12 Oregon
PAC 12 LA
PAC 12 Washington
PAC 12 Mountain
Big Ten Network/Core
Big Ten Network/Out
FS Midwest/St. Louis
FS Midwest/Rural
FS Midwest/KC
FS Detroit/Rural
FS Detroit/Detroit
FS Southwest/LA
FS Southwest/Texas
FS West
FS San Diego
Altitude
Longhorn Networks
Fox College Sports
QXC also offers Snow-Bird mode for up to 6 months per year. This covers individual subscriptions as well as bulk subscriptions to the Association!  
QXC-IPTV … simply awesome!